The Story of the 2018 Winter Olympics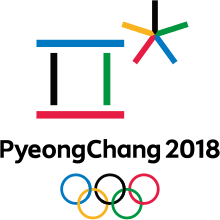 The wait is over. They are here[and now already gone]. The 2018 Winter Olympics in Pyeongchang are here in style as there have been plenty of medals awarded to well-deserving teams and individuals. Olympic history continues to be made as the 23rd Winter Games has already produced great sporting moments.
For example, Shaun White's spectacular tricks and talent earned him an Olympic gold medal in men's snowboard halfpipe, something so elusive for many athletes. USA Today lists several unique events that are competed in the Winter Games such as luge, curling, speed skating, team pursuit, downhill, hockey, and curling. Don't think curling is an olympic sport? Watch some highlights and you will see that curling requires more athletic and mental abilities than you might think.
On that note, the United States is in the curling gold medal match after beating the powerhouse Canadian curling team. According to TIME Magazine, the reactions of US fans are incredible as the United States Women's hockey team won Olympic gold after taking out Canada,the reigning Olympic Champions from Sochi, in overtime shootout.
Despite these US successes at the Winter Games, the NBC medal count table shows that the United States is not in the lead in the medal count; in fact, the United States is historically quite low in the medal count as the US trails Germany, Canada, and the leader Norway.
One of the features of these Winter Games was Lindsey Vonn, a very talented alpine ski racer who has faced not only a myriad of injuries and setbacks, but also incredible achievements such as winning gold despite injuries at the 2010 Vancouver Games. She most likely finishes her Olympic career in Pyeongchang with another medal as Mikaela Shiffrin won silver in the alpine combined race.
Whitman students weigh in on the incredible athletic atmosphere of the Winter Games. Freshman Saúl Ramos believes that the Games entail enormous "monetary value" as it is truly a "grand occasion." Another freshman, Jaden Wedner, believes that the anticipation building up to the Winter Olympics was "worth it" due to the incredible feats achieved at a unique global event. In the same fashion, Junior Brandon Monegro praises the athletes for showing "international unity" even in trying circumstances around the world in many countries.  
The Winter Games are a unique global phenomenon that unites the world through sports. Therefore, make sure you watch some of the greatest athletes on the planet work their magic on the ice or snow in Pyeongchang.
Leave a Comment