Mario Kart Tour – The Mobile Experience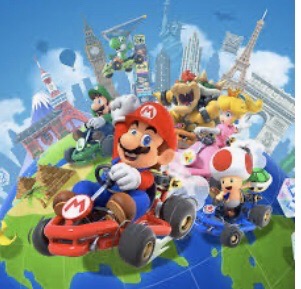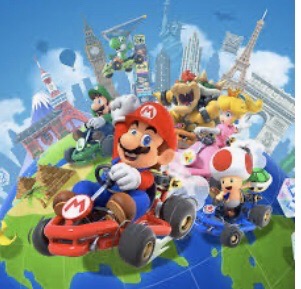 Mario Kart has been a classic video game since Nintendo released the first version in 1992. Over the years, several other versions were released, including Mario Kart DS, Mario Kart Wii, Mario Kart 7, and Mario Kart 8 Deluxe, but it's now available on mobile devices! This is a completely new experience for anyone accustomed to playing the older games. 
The Mario Kart Tour app was released on September 25th, 2019. As soon as I stepped foot into school that day, I noticed my peers playing the game and talking about it almost everywhere I went. Certainly, the game has taken the internet by storm.
Multiplayer competitions have not been released yet, but Nintendo said it will be an available feature sometime in the near future. So far, the game consists of racing CPUs and completing challenges. You start off with a limited number of drivers, karts, and gliders. You can potentially unlock more items by using rubies, getting one by shooting it out of a pipe, or buying them with coins in the online store. 
When you complete races, you earn stars. Stars can be used to unlock new tracks and get gifts. The mechanics already have your driver move on its own, and you swipe left or right depending on which way you want to drift. The game has a feature called the gold pass, where you can get extra items, coins, rubies, and other special things added to the game; however, this feature requires paying $4.99 a month.
People's opinions on the game seem to differ. For example, Jason Parada, a sophomore at Whitman, praises the app's accessibility by mentioning that "it's like Mario Kart, but quicker and easier to use." Matthew Italo disagrees about the game being user friendly because "the controls are very stiff" which makes him find "turning very annoying because the only turning option is drifting." He recalls that this is true unless you turn gyro on, which causes your cart to unexpectedly turn based on how someone is holding their device." He also complains about the monetization aspect since "the game offers a premium service specific to only this Mario Kart game that costs just as much as a Nintendo online subscription with basically nothing in comparison to what you get with the latter."
Overall, Mario Kart Tour has garnered different opinions about the game from users which are dependent mainly on personal preferences about its features. The real question is, how long will this fad last?
Leave a Comment