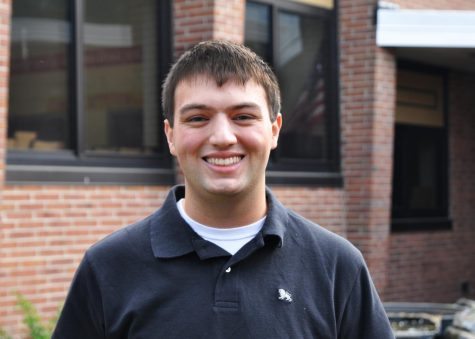 Joseph is currently a senior and four-year member of the PawPrint staff. Joseph is passionate about expressing one's opinions through writing and has often expressed his own right here. He believes that PawPrint is Whitman's best forum for students to make their voices heard and is proud of all that the newspaper has accomplished thus far. He is especially excited to see PawPrint's new additions thrive. 
Joseph is very involved in extracurriculars here at Whitman. He is the Co-Secretary of the World Language Honor Society, President of the Speech & Debate Club, and Founder and President of the Pre-Law Club. He is also the Executive President of DECA, in which he has won several accolades and competed twice on the international level.
Joseph aspires to study international business for his undergraduate tenure and then continue on to law school to become a corporate attorney.
Joseph VanGostein, Editor-in-Chief
Jan 31, 2018

8 Songs From "Hamilton" That Will Help You Ace APUSH

(Story)

Jan 31, 2018

Editors on the Issues: Midterms Follow-Up

(Story)

Jan 26, 2018

Editors on the Issues: Midterms

(Story)

Oct 20, 2017
May 02, 2017

Join the Pre-Law Club

(Story)

Feb 12, 2017

Whitman AP Course Overview

(Story)

Feb 12, 2017

Teacher of the Week: Mrs. Sandra Stueber

(Story)

Jan 09, 2017

The First Semester in Review

(Story)

Jan 09, 2017

"Fantastic Beasts" Recaptures the Magic

(Story)

Jan 07, 2017

Teacher of the Year: Mrs. Latko

(Story/Media)

Apr 04, 2016

Ta-ta, Downton Abbey

(Story)

Dec 09, 2015

Saving Long Island's Past

(Story)

Nov 16, 2015

Adam's Hope House: Restoring Hope, Saving Lives

(Story)

Nov 02, 2015

Athletics Prized at the Expense of Academic Progress

(Story)

Oct 28, 2015

Magical New Changes to an Old Favorite

(Story)

Oct 17, 2015

Excitement and Surprise at Powder Puff 2015

(Story)

Sep 28, 2015

Prepare for Success at the Library

(Story)

Jun 16, 2015

Volunteering and the Doors It Can Open

(Story)

May 15, 2015

A New Sequel to an Old Classic

(Story)

May 15, 2015

Dreams Come True With DECA

(Story)

May 15, 2015

Talent Galore at Whitman's Got Talent

(Story)

May 03, 2015

Apple's Wearable Technology

(Story)