Do New Year Resolutions Even Work?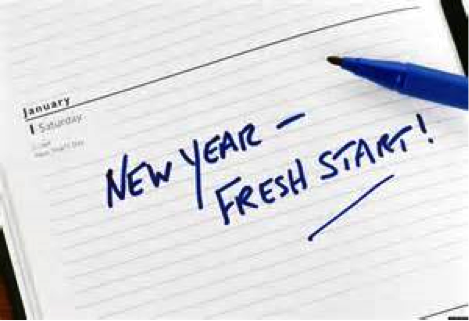 New Years 2016 is now in the history books. This time of the year often brings promises of change in people's lives. The new year is a time to reflect upon the previous and make new goals. Of course, we're talking about New Year's resolutions. Do you have a New Year's resolution(s)? If so, how confident are you that you'll achieve your goals?
New Year's resolutions can motivate people to work harder and develop better habits. The opportunity for a clean slate can also lead to positive thinking. This period of time can crucially lead to many positive changes in a person's lifestyle. Even though the year is gone, the new one starts right up.
According to About.com, some popular New Year's resolutions include quitting smoking, spending more time with family, and organizing. But while most people might have New Year's resolutions, a very small percent actually complete them. One of the most popular New Year's resolutions, for example, is losing weight. However, this goal often ultimately fades into disappointment.
"My New Year's resolution is to do better in school," Whitman student A.J. Wobig says. This is a common goal among many students. However, many teenagers people won't even make New Year's resolutions in fear that they won't be able to accomplish them.
"I don't have a New Year's resolution. Many people don't, and I probably won't either," says freshman Michael Baranowski.
According to Statistic Brain, only 46 percent of people keep their resolutions after a period of six months. Forbes says that approximately more than 40 percent of Americans actually make New Year's resolutions. However, there is a theory that suggests only eight percent of people actually achieve said goals.
We have established that people tend not to accomplish their newfound goals. A fundamental question is raised: Why aren't people successful?
 "People usually set goals that are hard to achieve and they give up," says Whitman freshman Justin Thorne.
According to Psychology Today, some other causes include the fact that the goals are very unclear and vague. Also, people don't tend to keep track and records. In order to really accomplish a goal, there needs to be some type of previous data.
Goal success does depend on the type of person. Someone more diligent and hardworking is more likely to accomplish their plan than someone who is lazy and procrastinates.
New Year's resolutions usually don't work. However, if you want to make it work, then work for it. Actions are more impactful than thoughts. Make this year a productive change. It is a fresh start.
Leave a Comment