Troye Sivan's New Album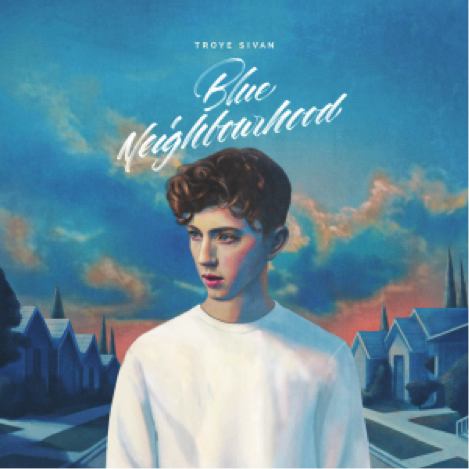 Hang on for a minute...we're trying to find some more stories you might like.
Troye Sivan Mellet, who goes by Troye Sivan, is an up-and-coming Australian singer/songwriter whose face has been popping up all over iTunes lately. After getting a jumpstart from his popular YouTube channel, Troye released his debut album called "Blue Neighborhood" on December 4th. The artist was found on the iTunes top albums chart at number 8 that very morning. Throughout that day, the album climbed to the 4th spot on iTunes.
At only twenty years of age, Troye Sivan is already making a huge impact on the music industry. The songs on his album are filled with very powerful lyrics and catchy melodies. Troye is also an openly gay singer who is very comfortable in his own skin and with his sexuality. His songs reflect his personality and struggle of growing up gay and being a victim of bullying in school. Troye has overcome hatred to serve as an exceptional role model for just about anyone.  He is known for his happy personality along with his outstanding talent and strong drive for success.
One of his most powerful songs is "Heaven." Troye began to think that he might be gay around the age of fourteen. From being told that feeling the way he did was a sin, he became petrified of not being able to make to heaven. The lyrics of this song incorporate his feelings during this difficult period of his life. "Heaven" is only one of the many touching songs on his album.
Currently, Troye has just completed his first tour (following his Wild EP) and recently announced that he's going on his second tour in 2016. Troye was featured on our local radio station Z100, in the Rolling Stones Magazine and was all over the Billboard top charts. Troye Sivan is clearly growing in popularity and deserves every minute of it.