Updates on the GOP: Jeb's Withdrawal and More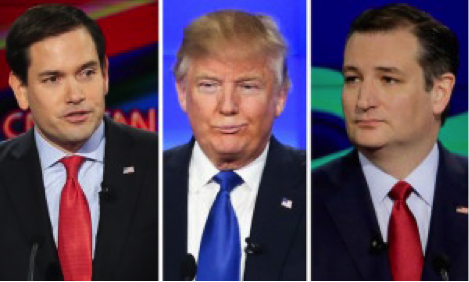 The GOP's major candidates are beginning to be outlined. Donald Trump is in the lead, followed by Ted Cruz, Marco Rubio, and John Kasich. Recent polling has led many candidates to withdraw from the race, including Jeb Bush.
Bush dropped out of the campaign on Saturday, February 20. He came to acknowledge the painful reality that the U.S. is not interested in another Bush presidency. Bush suspended his campaign in South Carolina Saturday night. At the nation's first caucus, Bush only acquired 2.8 percent of the GOP's votes. In South Carolina, Bush finished in a distant fourth. Cleary he took the voting results as a hint of his election chances and decided to bow out.
Bush's brand was what Republicans thought they needed after Mitt Romney's 2012 loss. He could have expanded the GOP base with his Latino population appeal. There was one thing that stood in his way, though: Donald Trump. Trump entered the campaign as a sideshow candidate by labeling undocumented immigrants "rapists." His lack of political correctness, however, has helped him gain popularity. As a counter to the "angry" Donald Trump, Bush's attempts to be the "joyful" candidate ultimately failed.
Donald Trump's campaign success has begun to concern many Republican governors and donors. They believe that the nomination of Trump would be "catastrophic, dooming the party in November." The meeting of Republican governors led to a decision to take action. Paul R. LePage of Maine feels that if Trump were to win the GOP nomination it would greatly harm the Republican party. Therefore, he frustratedly called for action to be taken against Trump's campaign. LePage requested the governors compose a letter to the people to sway public opinion regarding the GOP's most successful candidate this election season. This suggestion was not followed, and Trump's campaign has only grown stronger since then.
New polling data shows hope for Ted Cruz, though.  His recent Super Tuesday victories in Texas, Oklahoma, and Alaska have led many to view the candidate as a viable alternative to Trump. 
We can only wait and see what is to come out of this campaign season. Only time will tell.
Leave a Comment