The Curious Savage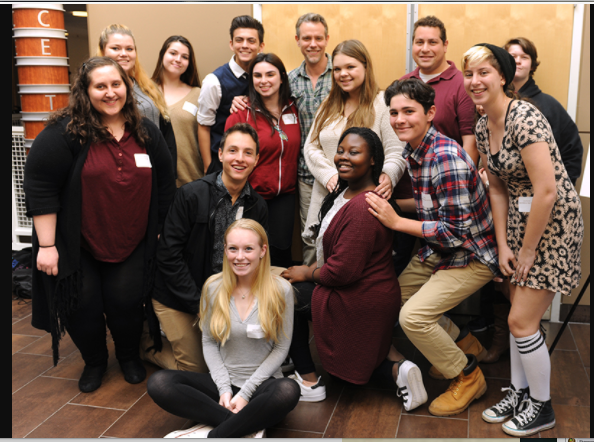 Hang on for a minute...we're trying to find some more stories you might like.
On December 10th-11th, the Whitman student body was treated to a wonderful showing of The Curious Savage in the Performing Arts Center. The play centers around Ethel P. Savage, played by Samantha Ruotolo, who has been sent to a sanatorium by her three stepchildren following the death of her husband. Taking place in the 1950s, this comedic play focuses on the misunderstood patients Savage meets whilst in rehabilitation, as well as her growing appreciation towards them.
Ethel is sent to the institution because her stepchildren think she is misusing the money her husband has left her. She aims to use it to create a memorial fund, while her children, Titus, Lily Belle, and Samuel, want the money for themselves. Savage cleverly hides the bonds from the greedy foursome, sending them on a humiliating scavenger hunt to look for it.
Along the way, the audience is introduced to the other patients on Ethel's floor – Fairy Mae, Jeff, Florence, Hannibal, and Mrs. Paddy. The cast does an amazing job portraying the kind and misunderstood characters, and the audience falls in love with them throughout the course of the play. Savage learns to value the other patients, and they are all saddened when she is finally allowed to leave the institution.
Along with the rest of the cast and crew, Ruotolo spent hours preparing and perfecting her role. She explained that research on mental illnesses was required in order to properly "portray a woman pretending to be disabled out of spite." Because her character was so complex, "it took a lot of acting in the mirror just to maintain the line of satire and mockery."
Mr. Claps attended the show's opening performance, and proudly proclaimed the play to be "a great showcase for the young talent we have at Walt Whitman." The Curious Savage perfectly balances comedy, drama, and heartache with an important message regarding greed, appreciation, and friendship. It was, without a doubt, a performance to remember.