Hopefully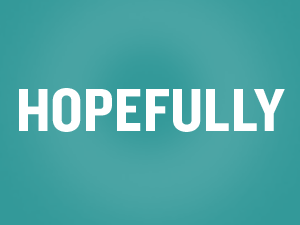 This time last year, we were all hoping that by next year everything would be back to normal. But here we are a year later. While it is better than where we were a year ago, it is nowhere near where we thought it would be. I am not going to say that hopefully, everything will be back to normal by next year, because who knows if it will be, as I wouldn't want to jinx it. However, what I will say is that hopefully, things will get better.
Maybe next year's graduation won't be separated into three graduations.
Maybe in the fall, everyone will be in the building.
Maybe all of the things that make Whitman so wonderful and full of joy will return to the building. 
While no one can be sure that all of these things will happen, life is still going to get better. It may take way longer than we all hoped, but it will with time. Hopefully, our school will return to how we all remember it to be.
Leave a Comment