Murder Mystery Book Review: A Good Girl's Guide to Murder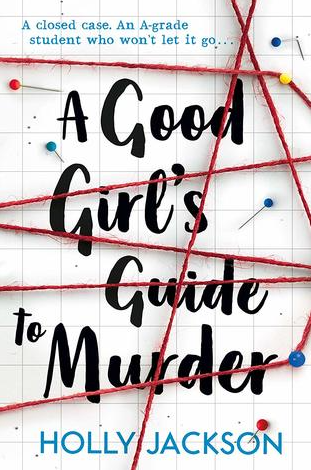 Everyone in Fairview, Connecticut believed that Salil Singh killed Andrea Bell. Everyone except Pippa Fitz-Amobi.  When she reopens Andrea's missing persons case from five years prior for a school project, what she finds will change her town's history. 
A Good Girl's Guide to Murder (2019) by Holly Jackson is the first novel of the Good Girl's Guide series by publication date, but it comes second in the story chronologically. The chronological order is as follows: Kill Joy (2021),  A Good Girl's Guide To Murder (2019), Good Girl, Bad Blood (2020), and As Good as Dead. 
The story follows Pippa, a highschool senior, as she teams up with Salil's brother, Ravi, to investigate Salil's true role in the missing persons case of Andie Bell. As the novel progresses, Pippa not only discovers Salil's true role in the case, but she also gets a direct confession from Andie's killer. The case is reopened, and the murderer of Andrea Bell is brought to justice.
This may not have been my first rodeo with young adult true crime novels, but it was definitely one of my favorite reads. The reader quickly gets hooked into a compelling storyline with detailed characters and an amazing slowburn to the reveal of the murderer. Holly Jackson wrote this novel really well, and the novel keeps you interested as Pippa and Ravi figure out who killed Andrea.
This book has become one of my favorite true crime novels, and I would definitely recommend that you read it as soon as you can!
Leave a Comment