Holiday Traditions During the Pandemic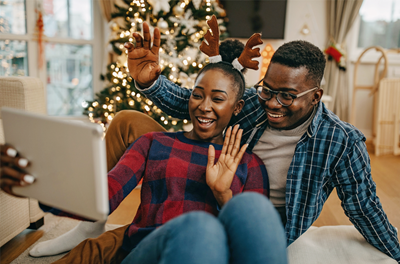 It's the most wonderful time of the year once again, but this year's holiday season looks a whole lot different. Rather than doing the same traditions they have done for years, families are instituting new traditions that are safer for their families and those around them. Many people are saddened that they can not see the family that they only really get to see around the holidays; however, they understand that being away from one another is better than a family member possibly getting sick.
During the holidays, people tend to have large gatherings with "aunts, uncles, cousins, and grandparents" all under one roof, but now everyone is sticking to "smaller portions" of individuals, according to junior Jaden Stark. Many individuals have gatherings of family from different states or countries that all gather into one house, but now people are planning small gatherings or even "zoom calls with family" so that they can talk together as maintained by junior Olivia Martinez. 
Despite families not being able to see each other, everyone understands that "they still love each other" says junior Gabriella Linares. People usually have traditions where they "go to the city, take the train in, watch a broadway show, eat dinner, take photos, shop around and see the tree" and though they are "disappointed," says junior Marisa Bobal, it's not a problem because it is better to be safe. 
Even though many of us are sad that we cannot have our usual holidays, we are happy to enjoy our family and friends in the safest way possible.
Leave a Comment