Shrimpy's Burrito Bar—Exclusive Interview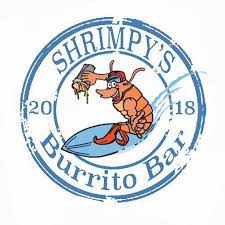 Have you ever tried Shrimpy's Burrito Bar? It's a restaurant owned by Walt Whitman High School graduates. The owners Ryan and John are incredibly dedicated to the business and leave every one of their customers satisfied. I had the wonderful opportunity to interview Ryan, one of the two owners of Shrimpy's Burrito Bar, to find out what inspired them to open up their business. 
Q. What sparked your idea of opening up Shrimpy's?
"I'm from Huntington, I actually went to Walt Whitman High School. Growing up, a big inspiration was to bring some kind of business to my town. We actually started in Massapequa. My partner, John and I, we lived together, we were best friends, and went to school together. When we lived together, we weren't happy with our jobs at the time. So we were thinking, just brainstorming to ourselves, you know we gotta come up with a plan, what can we do that we both enjoy?  We both love food! [We could] open a little type of food shop; we love burritos and tacos. 
We started brainstorming from our house. We would work on our menus, come up with new ideas, the theme, the look, give it a beach vibe type of feel because we're on Long Island and we're surrounded by water. After we brainstormed and stuff, we decided to stop what we were doing at the time, we quit our jobs, and we opened up a burrito store, full throttle. We had to give it our all because we felt like we can't do anything halfway in life. So, we decided to take a leap of faith, and as of now, it's been working out and we're onto our terrible twos."
Q. Did Whitman inspire you in any way?
"Of course, you know growing up at Whitman, sports, life, you know, definitely taught me a lot of things throughout the years. You know, I wrestled, I played football, lacrosse, you know, a lot of that stuff. Especially being an entrepreneur and a business owner, especially during this time, a pandemic and everything, got to have a lot of responsibility that comes with being a business owner. So I think Whitman definitely instilled that in me at a young age from wrestling. Whitman Wildcat Pride has stayed with me throughout the years to get me where I am now."
Q. What was the main thing you looked for when you started to hire your employees?
" I looked for a little bit of myself, not to boast about myself. I wanted somebody to work for my restaurant that would take pride in it, you know, the same way I would, when it comes to being on time, having to stay extra. Like I said, relate it a lot to sports, if you want to be good at something, you got to put in the work. Same thing with the restaurant. You got to take care of customers, make sure people are happy. You want food and service to be top of the line, to get customers and everything to come back. 
I always explain to the staff the better you guys do, the more money we all make, the faster the shift goes… 
What I look for in my staff is still everything you want in anybody when it comes to work: being on time, always coming in with a smile. Always tell the workers, try and leave it at the door, we obviously have our own issues, you know in our lives, you know, some can relate, some can't. But obviously, when you step through the door, we gotta sort of leave it at the door. Come in and get ready for work, be serious, put your game face on…[to] try to make everyone happy and smile for those four to five hours."
Q. What are some responsibilities you have owning Shrimpy's Burrito Bar?
"Making sure food, inventory, weekly, you know, are accounted for. Staff. Some days are busier than others. For example, Cinco de Mayo is coming up, that's like a little, almost holiday for us. We do a little Tex-Mex. So we have to order more food, order more inventory, put more people on. [We] have to have more workers present, especially with the nice weather. A lot that comes with it…just like anything in life, you know you become a homeowner, you know anything can happen. You never know, plumbing can go, the door for example, the door came off the hinges out of nowhere. … You gotta be a man of many trades. You learn a lot as a business owner, you gotta do something yourself, you can't rely on everybody, no matter how much you want to rely on your workers to do everything. Sometimes you just gotta throw yourself on the platter, no matter what it is, even if you're uncomfortable."
Q. If you could give one piece of advice to someone wanting to start a business or just starting out as a new business owner, what would it be?
"To do it! Just take the risk. If you fail, there is always something else. You only got one life, so if you feel like you wanna do something, be your own boss…[it] is definitely a great feeling. You wanna pursue something that you have your eye set on? Do it! Some people are hesitant and just settle for things they are not happy with. Do something that you love. If you can start a business around it, something you enjoy, you'll be much happier. I would say do it, don't be hesitant. If you fail, there is always something else. Start another business, try something else. You gotta be willing to sacrifice a lot, it's scary. But I would just say it, do it! Before it's too late!"
It was such an honor to interview one of the owners of Shrimpy's Burrito Bar. Not only do they have delicious food, but Ryan and John are amazing owners who will do anything to make their customers happy and know how to keep them coming back! 
Thank you John and Ryan for hosting Paw Print's fundraiser at Shrimpy's Burrito Bar! For a delicious meal, go to 135 W Jericho Turnpike Unit 9, Huntington Station in order to check them out!
Leave a Comment