PSL: Why Are We Obsessed?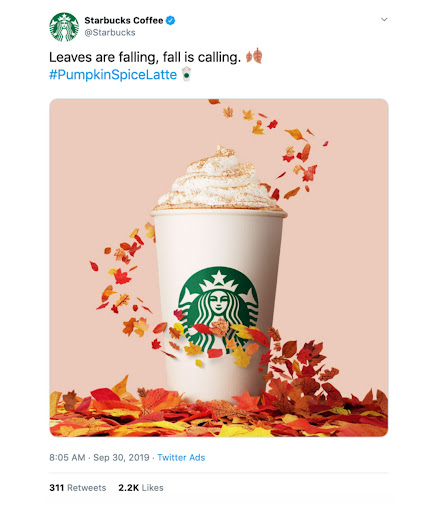 If you close your eyes in any coffee shop during the fall, you will more than likely smell a comforting waft of warm spice and caffeine. Beginning in August, coffee shops bring out their autumn bestseller: the PSL. If you don't know, PSL stands for Pumpkin Spice Latte. This sugar filled, hug-in-a-mug drink alone makes companies like Starbucks millions of dollars every year. But what makes the Pumpkin Spice Latte so popular?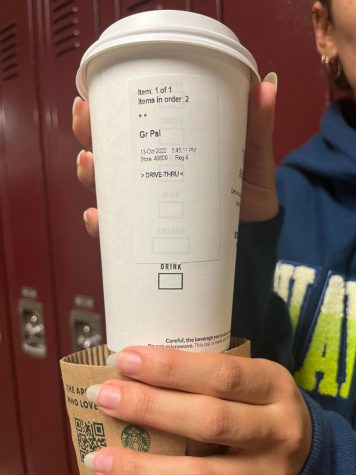 The simple answer? Nostalgia. When we smell this latte, we get a rush of these childhood memories. Ever since we were little, we have memories of fall family dinners, chilly walks down streets, and even the leafy smell of the fall air. According to Cindy Ott, "Those modern-day traditions actually date back to much older traditions of associating the pumpkin with a small family farm. The idyllic kind of small family farm in American life." When we add pumpkin spice to our everyday items, we get the family style comfort and nostalgia.
  In a New York Post article, Matt Johnson, a psychologist who specializes in marketing, explains that companies who sell the drink keep it seasonal, which is "one of the crucial elements of its success." Because this drink has been released in the autumn for almost 20 years, we have begun to pair fall and pumpkin spice together. Johnson also added that the marketers for this product  "have successfully associated fall with pumpkin spice to such an extent that we can't really have one without the other." When businesses saw this happen, they started making pumpkin spice everything; muffins, candy, candles, teas, perfumes, and even pumpkin spice scented trash bags!
The PSL, unlike other drinks, has that rare ability to bring the comfort of home to people everywhere. And maybe that's why we're all so obsessed, even after 20 years. 
Leave a Comment