A Triumphant Homecoming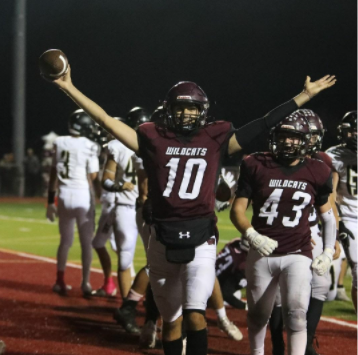 After surprising many with a historical championship run last season, Whitman football has again established themselves with a 7-0 record and made a serious statement this homecoming, defeating Commack 34-14. Led by stars Nicholas Bittoni, Brandon Ivy, and Tyriek Mays-Mckoy, the Wildcats dominated Commack in one of their biggest games of the season. 
With this being the first homecoming in over a year and Whitman's best football team in decades, this game is highly regarded as one of the most exciting homecomings in Whitman's history. With many Whitman alumni in attendance and notable names, such as YouTube star AJ Greene making an appearance, the Wildcats were under immense pressure to perform. Coming into the game with only one loss, Commack was thought to be one of Whitman's more challenging opponents. With the stage set and 1,000+ fans in attendance, the game began. 
With an early touchdown by Brandon Ivy, the crowd was ecstatic—but Commack quickly responded with a touchdown on the other end. The game seemed to be close, as anticipated, leaving the crowd excited but anxious going into halftime. The third and fourth quarters saw Whitman pull away, only allowing one more touchdown by Commack—giving Whitman their first homecoming win since 2015. 
Whitman football continues to make history as they now set their eyes on an undefeated season and a championship with playoffs approaching. 
Leave a Comment